Meet our Rowdies
INSPIRED BY WHY AND DRIVEN BY DATA.
WE ARE Digital Mauka. WE SUPPORT AND INSPIRE ONE ANOTHER. TOGETHER, WE CREATE WHAT'S NEXT.
At Digital Mauka, our people come first. We're a team of unique individuals from all walks of life who see each other for more than just a skill set. We support each other, inspire each other, and celebrate each other, who enjoy showing up and doing something we love every day.
We are only as strong as the bonds between us. Our work is a reflection of our culture, and our culture is a reflection of collective strengths. We aren't perfect and don't expect you to be, either. We are constantly evolving, and therefore, no one is ever really prepared for the day-to-day. It takes a high level of inspiration, vulnerability and self-education to thrive as part of Digital Mauka.
Each day you'll have a chance to step outside your comfort zone, to invent and reinvent, and to build relationships that grow deeper each day. These connections keep us excited. They're what give us meaning and relate us to our work in an effort to contribute to something bigger than ourselves.
An amalgamation of right experiences.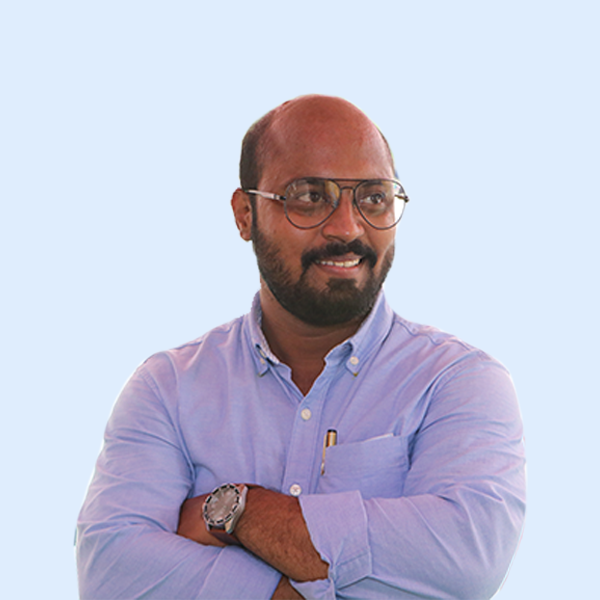 Ram Kumar Dokala
Meet the man who doesn't have an off switch. A go-getter and a remarkable communicator, RAM put his heart and soul into Business development, Business Strategy, Client Service and Brand Consulting. He brings a mix of knowledge and insights assimilated over 10 years of rich experience. A very outgoing and lively person he is always a step ahead to learn global business trends and upgrade his knowledge base. He is a prudent entrepreneur gifted with shrewdness of business and the right judgment for art in equal weights.
It is his passion for creativity and business acumen that led to the inception and rise of one of the most coveted independent Digital agencies in the industry. Tirelessly focused on establishing Digital Mauka as the region's go-to firm for all things Branding and Marketing.
He Loves to Explore New Tastes, Places and Long walks with people he likes.
Abhitej Vissamsetty
Geeky introvert and our core programmer, as a Lead developer, he uses the combination of technologies like HTML, CSS, and JavaScript to build neat things for our clients. He is also the resident Word Press expert. He was an integral part of managing the code and the content for several high-traffic web application and is not limited to just that.
Has high interest in Physics and Astronomy. Anime lover and wannabe game developer. Want to have a conversation regarding Physics, Astronomy, Computers, Technology, Anime, Literature and Games? Just ping him and you can have conversation over food.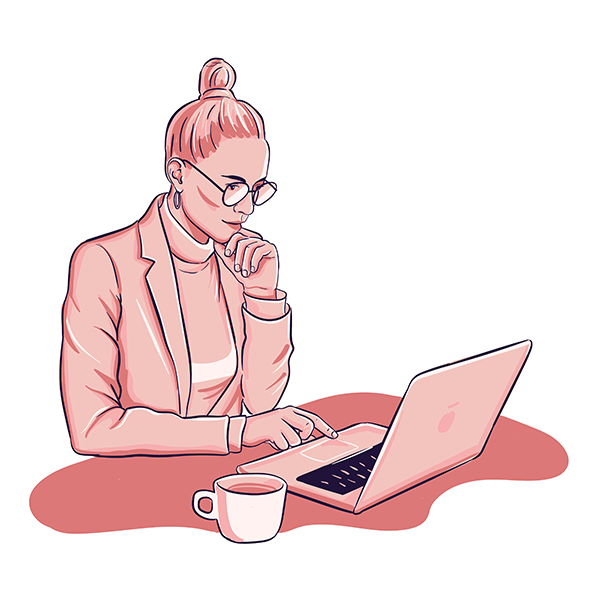 Muntaz
A senior designer with a niche perspective and who passionately loves art in all its forms. Muntaz has journeyed with Digital Mauka since its inception. Muntaz rightly complements and comes handy to our creative Department by precisely translating her ideas into an astounding creative. Muntaz's innovative Creatives coupled with flawless execution helped Digital Mauka standout in the Industry.
Muntaz is an 'Imaginative and diligent graphic designer & Video Editor with 10 years of experience, exceptional attention to detail and a passion for delivering projects on time. Well-versed with most programs within the Adobe Creative Suite, particularly PageMaker, Photoshop and Premiere Pro. She is also experienced in content writing. She such a great Voice, You can also hire her for an excellent voiceover and dubbing job for your next projects too.