DIGITAL MARKETING
It continuously reinvented to stay on top of the industry.
Successful online marketing strategies must change and adapt in order to meet the ever changing consumer market. Our team embraces change and is excited to navigate the ever-shifting world of digital marketing.
Search Engine Optimization (S.E.O):
SEO services that adapt to the continually changing landscape of organic search. As a Hyderabad-based digital marketing agency, search engine optimization is at the core of what we do. From technical SEO to optimizing on-page content, our SEO specialists work to increase your organic rankings across every search engine.
We follow a well-rounded approach to on-page optimization.
Our SEO tools use over 200 on-site optimization variables that examine the on-site content and overall technical health of your website. We perform ongoing keyword research to ensure your Meta titles, headers, descriptions and content are fully optimized and can build out content calendars based on relevant topics to drive more site traffic. We also take into account image density, response codes, site speed, anchor text optimization, site structure, schema and other important technical SEO factors to provide comprehensive services.
We can maximize your potential for lead generation, profits, and sales.
Understanding traffic and conversion data is the key to turning SEO into profit. By studying trends in traffic movement throughout your website, we leverage keywords, content, and images to maximize your potential for lead generation, profits, and sales.
With 88% of all consumers researching a brand or product before purchase and 86% being influenced by the customer reviews they read it's vital that you be in control of your online reputation and ratings. In local search, star ratings for a business are often visible to consumers before they even click a link. Fruition can help you develop a review marketing strategy to build new positive reviews and put your best foot forward.
We'll create an overall strategy to boost your site's organic traffic.
An effective SEO strategy incorporates keywords, content, inbound and outbound links, social media, and more to boost your website's organic visitor traffic and Search Engine Results Page (SERP) ranking. Using these channels, we create an overall strategy that gets your brand in front of the right audience at the right time.
Your onsite location pages are the cornerstone to achieving success in local rankings. Crafting a well optimized location page is the primary way to providing Google with the signals they look for to rank. Digital Mauka provides comprehensive location page optimization including creation of copy, design and coding and the detailed knowledge of what elements needs to be included on the page..
Reach more customers with local search optimization
Increase your local business and build a 5 star reputation with comprehensive local SEO strategies designed to put your business at the top of local search. In today's fast-moving world of local marketing, best practices and opportunities for optimization change quickly and our dedicated local search team gives you access to the latest knowledge and most effective strategies.
Comprehensive Local SEO Optimization
Managing Google business profiles.
Optimizing onsite landing pages.
Citation listings.
Reviews strategies
Schema markup.
Voice search optimization
PPC advertising.
Paid Search (P.P.C):
We ensure every dollar spent toward advertising brings back a positive return.Digital Mauka is an expert in PPC ad campaign management for clients. Using several data sources and our team's expertise we optimize your paid campaigns to squeeze every possible conversion out of them.
Drive high-quality traffic to your site with a PPC campaign.
Pay-per-click (PPC) campaigns get your site to the top of search engine results pages (SERPs) and drive traffic to your site. Our PPC strategy starts with identifying your goals, pairing those goals with a precisely targeted audience, and researching keywords to target your audiences. As a Google Partner agency, we use Google Ad Words and other paid search platforms to target ready-to-buy audiences at the right time with the right message. Our comprehensive PPC strategy includes all PPC tools, including Ad Words, Bing, Yahoo, Display Network, Remarketing and YouTube/True View.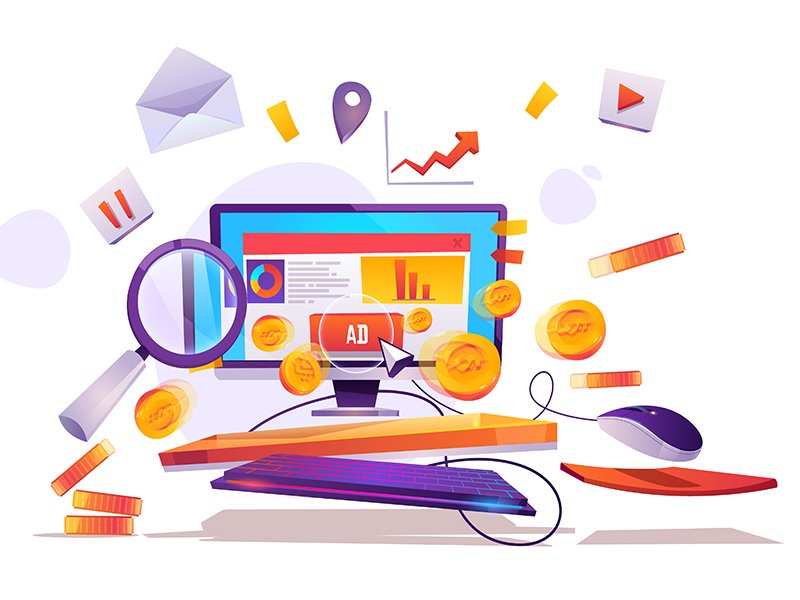 Consistent management of your PPC campaigns is a must.
PPC is not a "set it and forget it" kind of project, so we provide consistent management of all your PPC campaigns. We continually analyze the data in your account to drive decisions and make updates to your campaigns and website. We integrate multivariate testing, run multiple ad copies at all times, and constantly research and refine keyword lists to maximize campaign performance.
We're committed to complete transparency at all times.
You should know how your campaigns are performing and why. We cut through the digital marketing jargon and translate the numbers into measurable, real-world data. Our reporting provides regular, accurate, and digestible data points so you can understand the health of your account throughout our partnership. Of course, all changes, strategies, and performance insights will be shared with you.
Our teams work together to ensure that every page is optimized.
To leverage keyword knowledge and gain the most traction, PPC management is usually run in parallel to an SEO campaign. Digital Mauka's PPC and SEO experts work together to ensure that each page of your website is fully optimized. By perfecting your website's on-page content, we ensure that you don't pay for unnecessary clicks and that your Ad Words campaigns produce profitable results.
Social Media Marketing (S.M.M):
Strategic social media marketing for effective organic and paid campaigns. Digital Mauka doesn't take social media marketing lightly. We know there's more to a social media marketing strategy than posting a few updates and calling it a day. Our team of social experts is committed to driving sales, traffic and measurable ROI for your business through Instagram, Facebook, Twitter and LinkedIn etc.
Our social storytellers craft a strategy to put your businesses best face forward.
Our full-service social media team has years of experience writing and managing creative, effective content for both organic and paid social media. By taking the time to get to know you and your business, our social managers are able to consistently represent your brand voice and create messaging that resonates with your customers. Digital Mauka's social storytellers can help your business put its best face forward on the platforms where your customers spend the most time.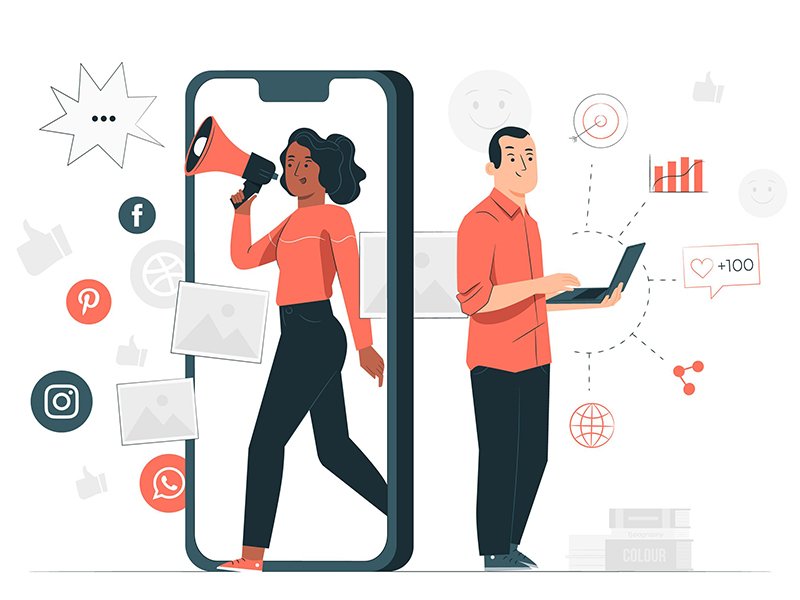 Stop throwing your money into a social media advertising black hole.
Our social ad managers have years of experience managing paid social ads on Instagram, Facebook, Twitter and LinkedIn for campaigns both big and small, for local businesses and large national brands alike. The one thing that remains the same across all platforms and clients is that our social ads are results-driven . In addition to market research and consumer data, our team can create custom audiences based on your business' mailing lists, retarget ads to your website visitors and more. Make our experience your social advertising advantage, and stop throwing your money into a social media advertising black hole.
We'll create platform-specific custom promotions for your brand.
Our team of skilled designers and developers can create platform-specific custom promotions for your brand, and our social media experts will promote and optimize your campaigns for success. A successful social promotion can help your brand build customer contact lists, grow your social audience, increase engagement and reach, build nation-wide brand awareness and gather valuable user-generated content.
We can help make your in-house social media efforts even better.
Even the best social media teams could use a little fine-tuning or at least an outsider's perspective. Digital Mauka can help make your in-house social media marketing efforts better than ever. We can get your team up-to-speed with custom in-house training services covering everything from Instagram Stories and IGTV to using LinkedIn for sales. Our team will prepare a hands-on, tailored strategy to support you in meeting your goals.